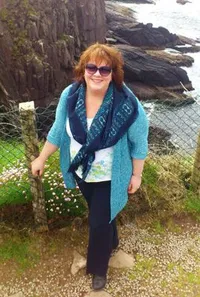 According to the Chiropractic Association of Ireland

(CAI)

: "

For quality and safety only a member of the CAI should be consulted for chiropractic care."
Dr. Maureen McHugh is a member of the CAI; as such has had proper investigation into her education, legal, professional and social standings and is held to professional and ethical standards for the good of the people of Ireland as well as the profession.
The CAI insists on limiting its membership. Only graduates of accredited institutions having the highest level of educational standards are accepted into the process of membership application. The CAI serves as a means to maintain these professional and ethical standards; (also of note: providing the doctor is a member, many insurance carriers recognize these standards as a measure to qualify care for reimbursement to policy holders.)
Maureen McHugh is your neighbourhood chiropractor who serves Glasnevin and the surrounding communities in Dublin .
Dr. Maureen uses chiropractic care to improve the health and wellness in all areas of patient's lives, whether they are having problems with back pain or neck pain, or just want to start feeling better when they wake up in the morning. Dr. Maureen takes a "whole person" approach in chiropractic care, which means looking for the underlying causes of disease, discomfort, and pain, as opposed to treating just the symptoms. Many seemingly unrelated symptoms often arise from imbalances in the spinal column, and Dr. Maureen will be able to determine the root of the pain and create a personalized chiropractic and wellness plan to suit each patient's individual needs. Under the supervision and care of Dr. Maureen, our caring and skilled chiropractor, patients report higher functioning in all areas of their lives.
She is proud to say that she received her Doctorate from Palmer College of Chiropractic in Davenport, Iowa, the birthplace of chiropractic. In the U.S. she was certified by the National Board of Chiropractic Examiners, was Licensed and practiced in her home state of Michigan. She is a member of the Michigan Association of Chiropractors, the American Chiropractic Association, the International Chiropractic Association, the Chiropractic Association of Ireland and the Palmer College of Chiropractic Alumni Association. Prior to becoming a Chiropractor, she was a highly sought after as a massage Therapist; also maintaining profession association memberships throughout that career. Knowing she could do more, and caring as much as she does, she answered what she believed was her calling, went back to school and became a Doctor. She also holds a degree in Fine Arts.
Coming to Ireland was a dream she had since her teenage years after her Mother and Aunts spent time exploring Ireland and the family's history here. Once discovering that the people of Ireland were being so underserved by the chiropractic profession (there being just over 100 qualified Doctors of Chiropractic in the entire Republic,) she realized that to actually live her dream and practice here would not only allow her heart's desire of being of service to her fellow man, but would also fill a portion of that need for the people of Ireland.
She has a true passion for the power of chiropractic in health and wellness. She states that "It's not just about pain relief. Of course that's significant when you're suffering however; the function of your spine is my primary concern as a doctor, because it is the foundation of true wellness. If the nervous system is functioning at its' best, it means everything will function at its best - organs, tissues, immune system, hormones, digestion... Everything!"
If you have any questions about your neighbourhood chiropractor, or would like to learn more about chiropractic care at Homefarm Family Chiropractic, please call us at (01) 561 3000 today!
This is Brendan, Dr. Maureen's husband, clinic co-owner and number one supporter of helping everyone, by unleashing the power of their nervous systems with chiropractic. They are who you want on your health care team, not just because they truly care, but knowing Chiropractic can make a difference in your life, they want that for you!
Why choose a Palmer Doctor, from the Palmer Chirorpractic College website:
Alumni Advantage:
Why Palmer is The Trusted Leader in Chiropractic Education
Palmer College of Chiropractic was founded in Davenport, Iowa, by the discoverer of chiropractic, D.D. Palmer, in 1897, and is widely known as The Fountainhead of the chiropractic profession. Consisting of three campuses—the main campus in Davenport, Iowa, and branch campuses in San Jose, Calif., and Port Orange, Fla., Palmer College has approximately 2,200 students attending its three campuses and more than 26,000 alumni practicing worldwide.
Since its founding in 1897, Palmer has shaped the chiropractic profession. That's not surprising when you consider that nearly a third of all chiropractors are Palmer graduates.
Palmer faculty members are typically engaged in clinical practice, so they routinely share relevant lessons from their patient-care experiences. Additionally, they are accomplished researchers; many have had papers published in prestigious professional journals and have written authoritative textbooks for chiropractic students at Palmer College and around the world. Small classes give Palmer students more access to expert faculty members. Palmer's student-to-faculty ratio is 15-to-1 or lower.
Palmer College of Chiropractic is known for providing an extensive and carefully crafted program in chiropractic technique as part of its core curriculum. A wide variety of techniques have been developed by chiropractic innovators, many of them Palmer graduates, and over the years Palmer has developed what is known throughout the profession as the "Palmer Package." This is a group of techniques that, once mastered, provide the Palmer graduate with the technique expertise needed to deal with practically any clinical situation that may emerge in practice.
By the time Palmer students receive their Doctor of Chiropractic degree, they've completed more than three years of graduate studies and clinical training that encompass the science, philosophy and art (technique) of chiropractic. In fact, the number of hours Palmer students spend in courses such as anatomy, physiology, diagnosis and neurology are comparable to the hours medical school students spend in similar courses.
Palmer Successes
The Palmer Center for Chiropractic Research (PCCR) is the largest institutional chiropractic research effort in the world, including research efforts on all three Palmer campuses.


The PCCR has the largest budget for research in a chiropractic college, supplemented increasingly by grants from outside sources such as the National Institutes of Health and the U.S. Health Resources and Services Administration, which total more than $35 million since 2000.


The PCCR, the RAND Corporation and the Samueli Institute received a $7.4 million grant from the Department of Defense Congressionally Directed Medical Research Program. This landmark study is the largest single award for a chiropractic research project in the history of the profession and is being used to conduct the largest clinical trial evaluating chiropractic to date.


The American Chiropractic Association and the International Chiropractic Association have given Palmer graduates, faculty and administration prestigious awards multiple times, including Chiropractor of the Year and Academic of the Year.


The educational capstone at Palmer College of Chiropractic includes the Palmer Chiropractic Clinics that model and provide evidence-informed chiropractic health care while integrating patient values and clinical experience, giving students hands-on experience within the curriculum.


Palmer has academic affiliations with 17 Department of Defense and Veterans Affairs facilities throughout the country, which provide internship opportunities for students from all three campuses.


Each Palmer campus provides a unique global health care service through the Clinic Abroad Program, delivering pro bono chiropractic care to over 26,000 patients in need worldwide each year.


Palmer faculty set the bar for scholarly presentations at the annual Association of Chiropractic Colleges-Research Agenda Conference (ACC-RAC) event, contributing more than double that of any other chiropractic college represented.